International Top 100 COUNT-UP Challenge - Week #1
2014.04.09

■Overall
DARTSLIVE'S Very First Cross-Atlantic Campaign Is Producing Some Heat!

USA, France, and Canada are starting strong for the COUNT-UP Challenge, but gaps between countries are closing in by the day!
Belgium is ranked as #4 with 11538 points, and there's plenty of chance to catch up since we still only have 20 players on the ranking board.
Below is the current standing of the countries competing in the campaign!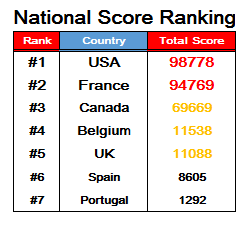 ■Top Shops
Among all shops included in this campaign,i Darts Toronto is leading all shops with 11987 Points and Q1Billiards is also pushing Canada with 10816 Points!
S&L Leicester SQ from UK have collected a total of 6440 points, but we need more players to be involved!!

■Top 10 players of each Country
Competition among Top 10 Players from USA and France with only a 461 Point difference and 3 more weeks to go! So keep racking up the points to become the BEST COUNTRY!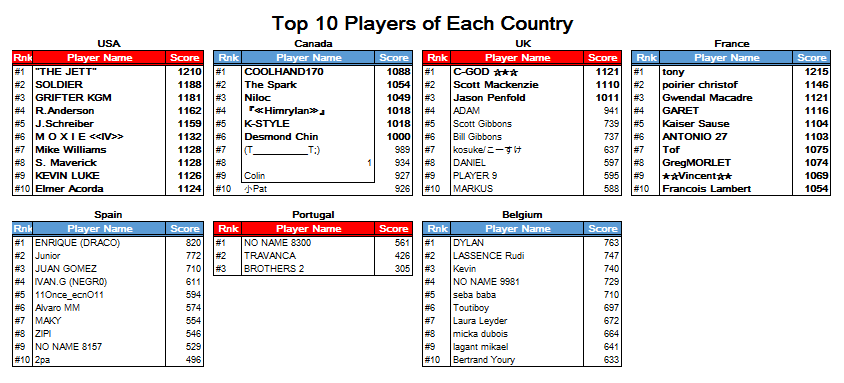 **Click here to see current Belgium's Top 100 Ranking!

→Like us on our DARTSLIVE Belgium Facebook page!
→For Campaign details, please click here!