International Top 100 COUNT-UP Challenge - Week 2 update!
2014.04.15

The International Top 100 COUNT-UP Challenge Is Still Heating Up!!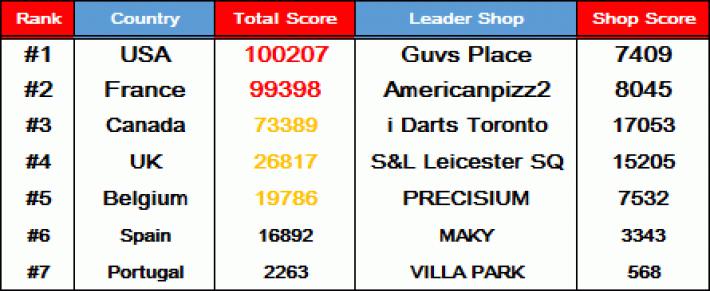 ■Overall
In Week 1, US (100207 Points) and France (99398 Points) had a 4008 Point difference! But NOW it is less than 1000 Points! With 2 more weeks left, Canada (73389 Points) is increasing their national score to close the gap as well!
Belgium has dropped one rank and is now 5th with a total of 19786 points! We only have 32 ranked players. Players in Belgium, we need your help to keep fighting and regain our 4th place back!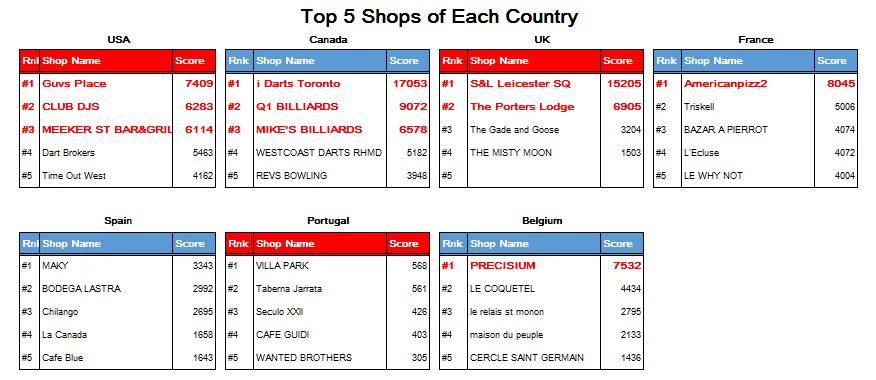 ■Top Shops
i Darts Toronto is still leading the shop ranking with 17053 Points followed closely by theSlug & Lettuce at Leicester Square from UK with 15205points. Precisium is keeping a good job and is the leader shop with 7532 points!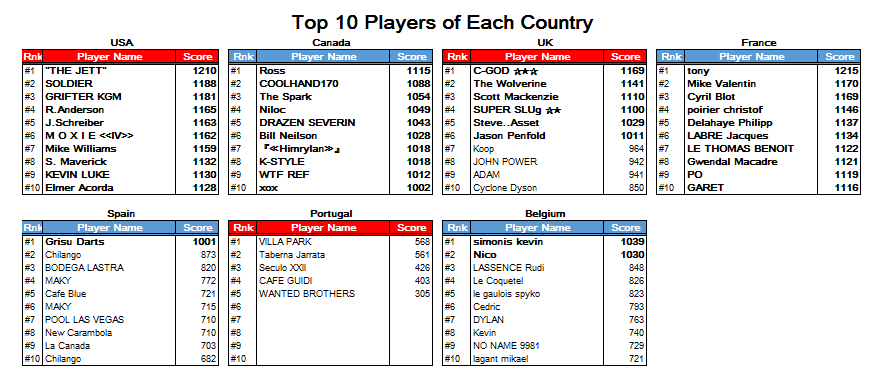 ■Top COUNT-UP Players
Simonis Kevin(1039 pts), Nico (1030 pts), LASSENCE Rudi (848), Le Coquetel (826) and le gaulois spyko (823) are the leaders of Belgium. There are 2 more weeks to go, keep racking up the points to become the BEST COUNTRY!
**Click here to see current Belgium's Top 100 Ranking!

→Like us on our DARTSLIVE Belgium Facebook page!
→For Campaign details, please click here!