Thank you for joining "Let's Make Friends" campaign!
2014.08.01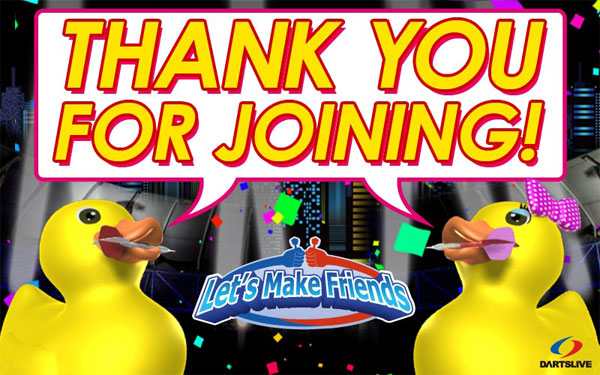 Let's Make Friends campaign has completed with a global success.
We appreciate the participation of fellow darts players in this campaign!
Last but not least' here is the campaign result' the list of the players with the highest no. of friends in Belgium.
Laura
L Sebastian
jona
BABA
*As of 10 a.m. on Aug.1' 2014 (Japan time)
Keep enjoying darts with your "new darts friends" from this campaign!
Many more great campaigns to come from DARTSLIVE!