Announcement of the top 3 countries of THE WORLD 2013 National Point Ranking
2013.10.21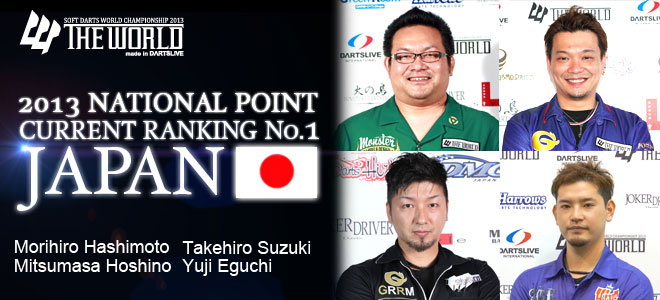 THE WORLD STAGE7 was held in Hong Kong from Oct. 12 to 13.
Following countries are the current top 3. (Provisional ranking after STAGE7)
1st : Japan, 261pt
Takehiro Suzuki, Yuji Eguchi, Morihiro Hashimoto, and Mitsumasa Hoshino
2nd : Philippines, 258pt
Lourence Ilagan, Ronald Briones, Christian Perez, and Eduardo Santos
3rd : USA, 221pt
Scott Kirchner, Benjamin Dersch, Raymond Carver, and Randall Van Deursen
There is only one stage left for this year!  Which will be the top country?
>>For more information about THE WORLD NATIONAL POINT RANKING, click here:
>>For the result of THE WORLD STAGE7, click here: