Now Showing - THE WORLD 2013 GRAND FINAL -DIGEST-
2014.04.02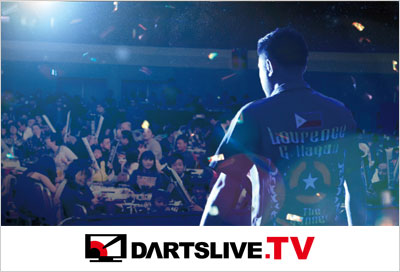 Fascinating top-notch match for darts fans around the world!
DARTSLIVE.TV will be webcasting a new match video.
Digests became available this time from the great matches of the GRAND FINAL in
"THE WORLD SOFT DARTS WORLD CHAMPIONSHIP 2013" in Hong Kong.

THE WORLD 2014 STAGE1 will be webcasted live on Apr. 5 !