THE WORLD 2015 STAGE 2 FEATURED MATCH disponible!
2016.02.24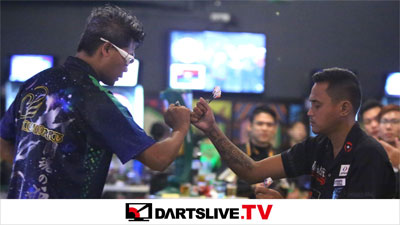 Un match de haut niveau pour les fans de fléchettes électroniques du monde entier!
DARTSLIVE.TV vous offre une nouvelle vidéo de match.
Pour cette vidéo' nous vous proposons【Lourence Ilagan VS Royden Lam】qui s'est déroulé lors du STAGE 2
SOFT DARTS WORLD CHAMPIONSHIP 2015 THE WORLD.