Fin de saison THE WORLD, GRAND FINAL le 1er Décembre! Liste des joueurs participants et informations sur les billets disponibles!
2018.11.02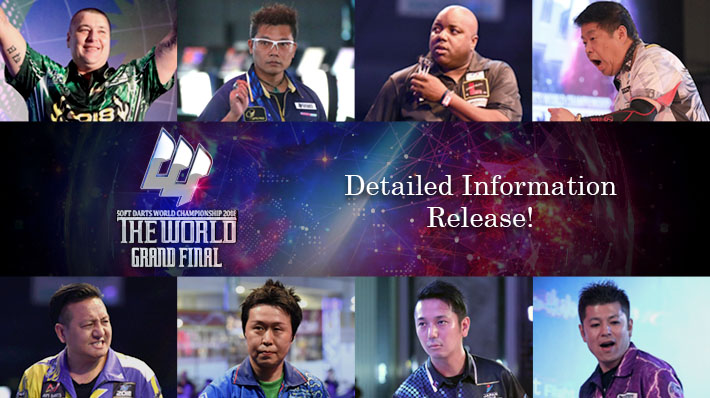 La finale pour SOFT DARTS WORLD CHAMPIONSHIP aura lieu le samedi 1er Décembre.
Les informations sur les 8 joueurs participants qualifiés au terme du STAGE 5, ainsi que les informations sur les billets sont disponibles!
Tous les détails sont sur le site officiel GRAND FINAL!
★
Billets pour la GRAND FINAL
★
Les billets seront en vente à partir de lundi 5 Novembre à midi (heure japonaise).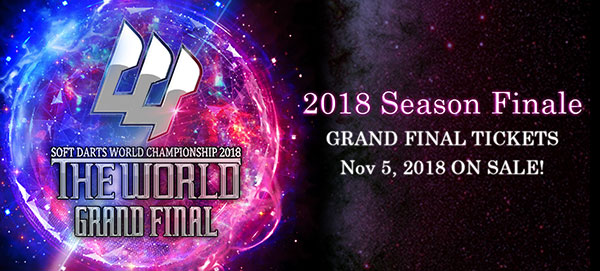 Achetez vos billets directement depuis le site officiel THE WORLD 2018 GRAND FINAL!
Des cadeaux en édition limitée à la GRAND FINAL seront distribués aux acheteurs de billets!