Have you already customized your AWARD MOVIE with the TouchLive?
If you haven't customized it or don't know how to,
click here.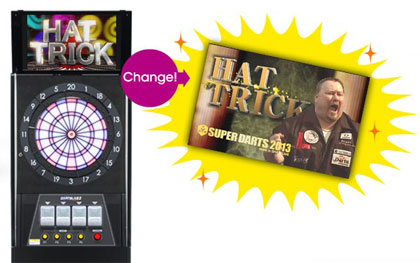 SUPER DARTS 2013 AWARD MOVIEs are now on sale!
On April 2013, the tournament that decides the best player in Soft-Tip Darts, SUPER DARTS 2013, was held in Hong Kong.
In this tournament, Scott Kirchner was crowned as the champion, with Benjamin Dersch as the runner-up.
You can buy the AWARD MOVIEs featuring those two players on the TouchLive.
If you have 20,000 TouchLive bananas, check them now!!
If you don't have enough TouchLive bananas, play 4 TouchLive games of your choice and you will get 20,000 TouchLive bananas! (You will earn 5,000 TouchLive bananas per game)
Get the AWARD MOVIE of your choice!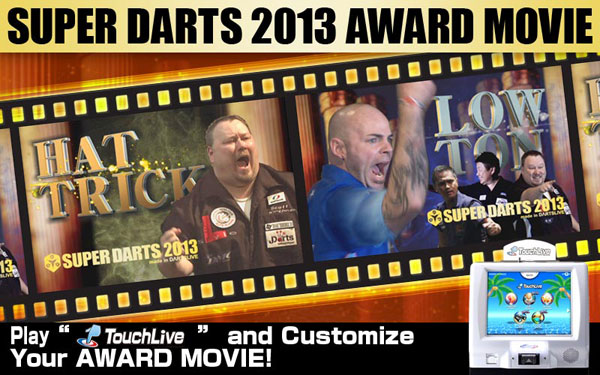 ☆SUPER DARTS 2013 AWARD MOVIE (2 types)
LOW TON / HAT TRICK
☆Price / Purchase requirements
Price : 20,000 TouchLive bananas each
Purchase requirements : none
Where to purchase : on TouchLive
>>Click here to find locations equipped with TouchLive machines.