Get Ready for DARTSLIVE OPEN 2016 SINGAPORE!
2016.02.17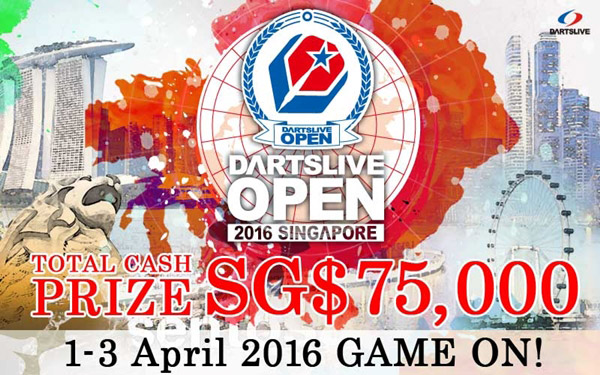 Tournament which is being held around the world, DARTSLIVE OPEN is coming to Singapore!
DARTSLIVE OPEN 2016 SINGAPORE will be held from Apr. 1 (Fri) to Apr. 3 (Sun).
Now accepting enrty.
■Tournament Date
Apr. 1 (Fri) to 3 (Sun)
■Entry Period
Until Mar. 14 (Mon)
*Entry will close once the entry fills up.
■Venue
Amara Sentosa Hotel and Resorts
Address: 1 Larkhill Road, Sentosa Island, Singapore 099394
Please check tournaemnt details at DARTSLIVE OPEN 2016 SINGAPORE official website.
*SUPER LEAGUE WORLD CHAMPIONSHIP 2016 will be held together.
Anyone can join this tournament as long as you are participating to DARTSLIVE OFFICIAL LEAGUE, so come join with your friends!
>>Click here for DARTSLIVE OPEN 2016 SINGAPORE website