Outline unveiled for THE WORLD 2016
2016.03.02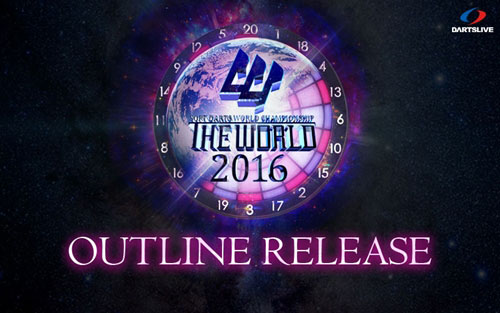 The event outline has been released for "SOFT DARTS WORLD CHAMPIONSHIP THE WORLD".
This tournament circuit decides the world's top player of soft-tip darts.
As there are some changes in the rules for this year' please make sure to read them on THE WORLD website.
>>Click here for THE WORLD website.