Get Ready To Enter The Ring! DARTSLIVE FIGHT CLUB #2 BEGINS TODAY!!
2014.03.14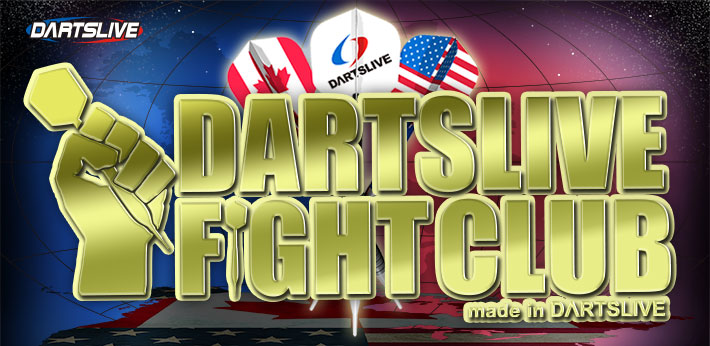 THE TIME HAS COME! ROUND 2 OF DARTSLIVE FIGHT CLUB STARTS TODAY!!

Darts Fighters all across North America will enter DARTSLIVE FIGHT CLUB to become the next GRANDMASTER!

During the specified times in each time zones below, GLOBAL MATCH will be replaced with DARTSLIVE FIGHT CLUB where only players in North America will compete against each other!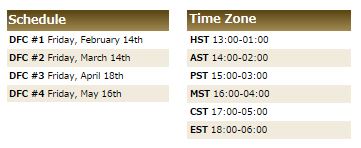 The TOP 10 Fighters from each round of DFC will receive a DARTSLIVE Prize Package! The TOP 3 Fighters will receive a DARTSLIVE FIGHT CLUB Exclusive Dog Tag!

We are excited to see how the DFC matches are going to be this round! We wish you all a good fight!

To learn everything you need to know about DFC visit https://www.dartslive.com/us/fightclub!

To see the Personal Ranking from DFC#1 Click Here
To see the Area Ranking from DFC#1 Click Here
To see which Division you are in Click Here

Like Us On Facebook!