Week 2 Update of International Top 100 COUNT-UP Challenge!
2014.04.15
The International Top 100 COUNT-UP Challenge Is Still Heating Up!!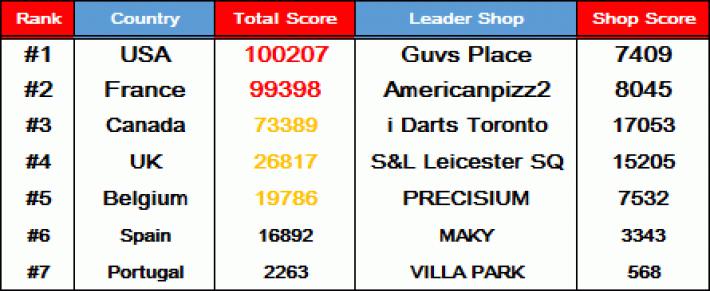 ■Overall
In Week 1, US (100207 Points) and France (99398 Points) had a 4008 Point difference! But NOW it is less than 1000 Points! With 2 more weeks left, Canada (73389 Points) is increasing their national score to close the gap as well!

■Best COUNT-UP Shop
Canada has been catching up steadily since the beginning, Top Shop in Canada still holds the Top Global Shop Score! UK, France, and Belgium shops are still showing their powers! So it's still any country's game!!
Currently in Canada, the Top 3 Shops all have over 6000 Points!! With i Darts Toronto is in #1 with an impressive 17053 Points followed by Q1 BILLIARDS with 9072 Points and MIKES FAMILY BILLIARDS with 6578 Points!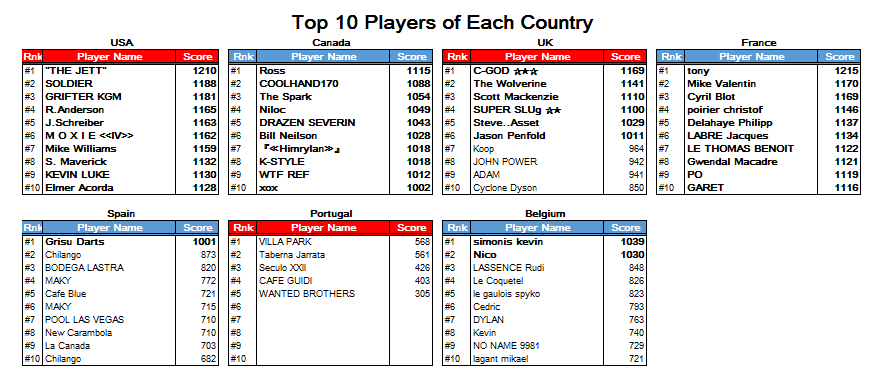 ■Top COUNT-UP Shooters
Every Top 10 Players in the US is achieving more than 1000 Points! But don't get too comfortable! The Top 10 Players from US and France are not going to make it any easier! So keep pushing yourself to make Canada #1!!