December's "USA OPEN 2014 Encore COUNT-UP" starting from today!!
2014.12.02

STARTING FROM TODAY,
DON'T MISS DECEMBER'S "USA OPEN 2014 ENCORE COUNT-UP"!!
"Encore COUNT-UP" is now available with the best photos from DARTSLIVE USA OPEN 2014!

If you were at USA OPEN 2014 and had your photo taken by one our cameramen, you will have a big chance of being displayed on the game screen!
This limited version COUNT-UP will be available only in the month of December, so don't miss this chance of finding a picture of yourself or someone that you know!!

■Campaign Period:
December 1st - December 31st, 2014

■How to play USA OPEN 2014 Encore COUNT-UP
You can find the Encore COUNT-UP in the Simple Menu or from the "Practice" category in the Full Menu.
Make sure you have a registered DARTSLIVE CARD, and your personal DARTSLIVE CARD PAGE for checking the Campaign version THEME!

■What can you win?
▼Campaign THEME
There are different THEME's that you will have a chance to win during this campaign. Each THEME will have a different condition for winning it, and the conditions will be updated during the month of December.

HIT MORE THAN 400 PTS!!
At this time, we'd like to introduce the first Campaign THEME.
If you hit more than 400 points in USA OPEN 2014 Encore COUNT-UP, you can acquire the below THEME.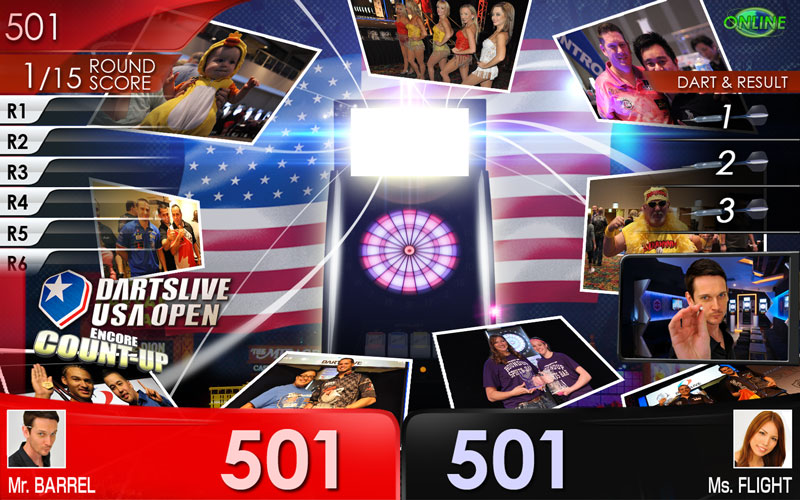 HIDDEN NUMBER THEME
This theme will be awarded when your ending count-up score matches a hidden number. Clues to what these numbers are will be given out periodically throughout the month of December. When you get the THEME, share the information with your friends!!
*Information will be updated on our official website & DARTSLIVE North America Facebook page.

▼Shop Ranking Prize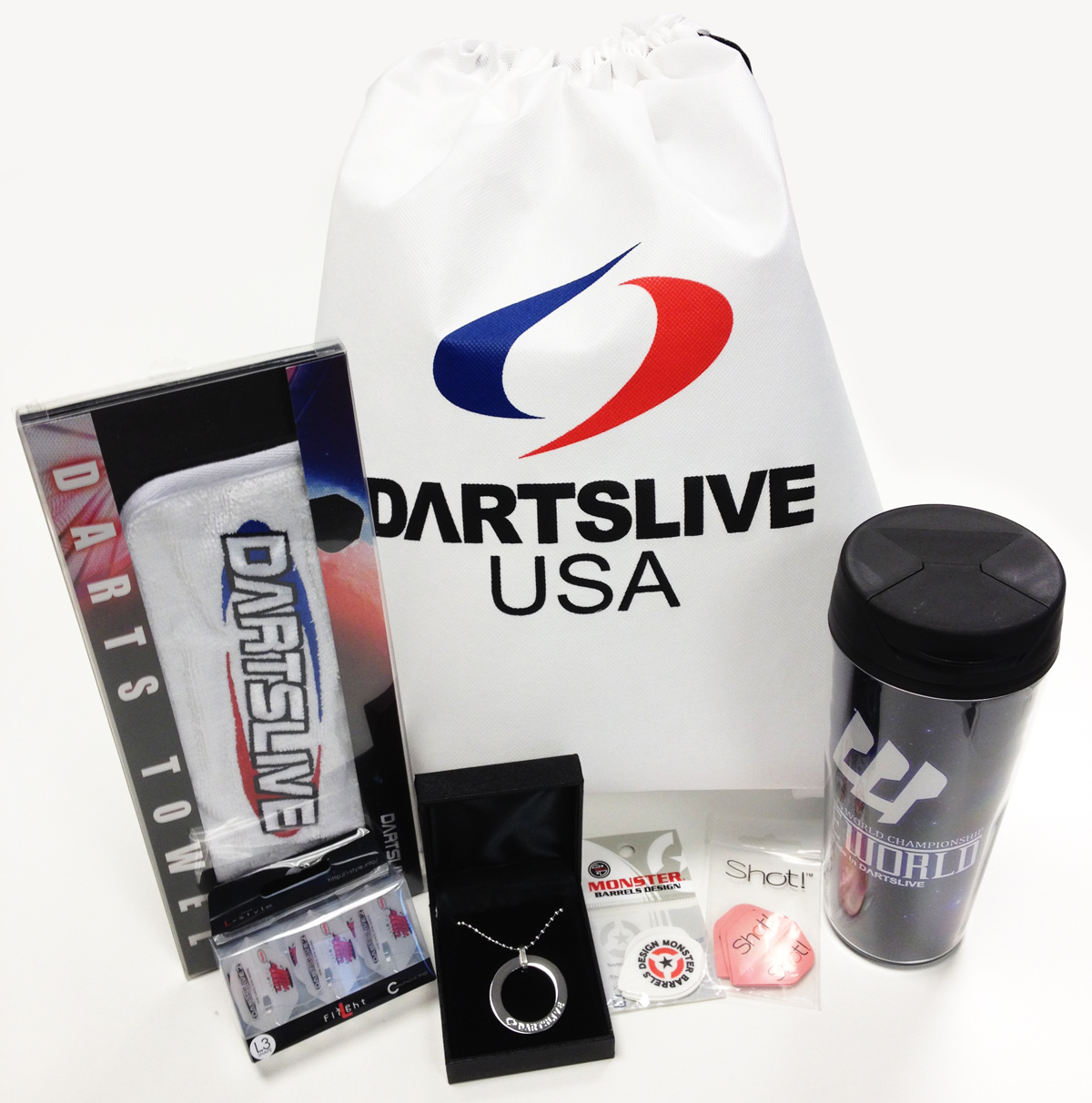 The shops with the most number of USA OPEN 2014 Encore COUNT-UP game plays will be rewarded with a gift set from DARTSLIVE.
If you were not at USA OPEN 2014, you can also check the official webpage and our DARTSLIVE North America Facebook page for results, prize payouts and galleries.
Follow us @