Thank you for participating DARTSLIVE OPEN 2016 USA!
2016.05.10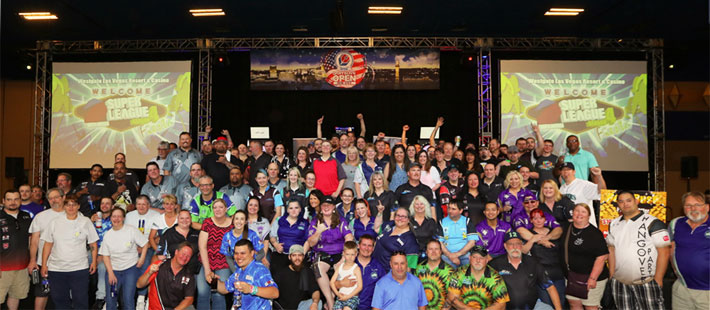 We would like to thank all of the Westgate and Encore employees who helped us provide services and all of the players who participated in the DARTSLIVE Open Event.
Teams and players from all across North America gathered together in Las Vegas for 5 days of party and darts!
Westgate's Paradise South filled with fun' friendship' and great darts! This is the first time that we held such a big event in US.
We sincerely apologize for the delayed events and the problems and errors throughout the event.
We would like to thank all the players and families who continue to support DARTSLIVE! Without you' we would not be able to have events like this.
The entire DARTSLIVE staff is appreciative to all the players that participated and the patience that they provided.
Thank you again for all your support. See you again next year!