Now Showing - THE WORLD 2014 FEATURED MATCH 2
2015.03.04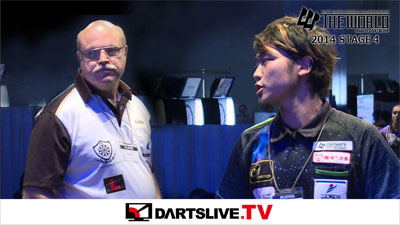 Fascinating top-notch match for darts fans around the world!
DARTSLIVE.TV will be webcasting a new match video.
This time' we bring you the competition between youth and experience from STAGE 4.
Hikaru Kakizaki is a young player of Japan while Larry Butler is a veteran player of the US.
This is an iconic match to see from THE WORLD that draws all kinds of players regardless of age and nationality!