Good reflexes are the key to winning! A new game is now available!
2013.04.15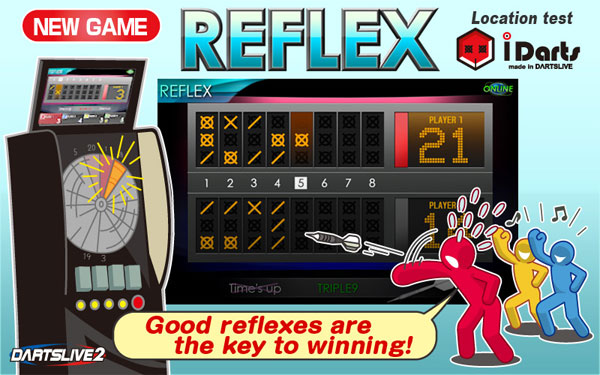 A brand new competitive sport "REFLEX" is now available on DARTSLIVE2 starting today!! It's only available at iDarts as a part of the location test!
This new game has been added to the standard lineup and requires quick reflexes, concentration, accuracy and speed to win!
Aim precisely and throw promptly at the illuminated number♪
<RULES>
A different number will be illuminated for every throw.
Score by throwing at the illuminated target within the time limit!
<How to win>
The player with the highest score wins.
Different from regular darts game. "Quick Reflexes" are the key to the game.
New super darts heroes may emerge!