"Hello!" will be available on Feb.4 (Tue)! ~Become FRIENDs after playing darts together♪~
2014.01.22

New content' "Hello!" will be available on Feb.4 (Tue) after the update of the DARTSLIVE app!
Hello! is a communication app that turns people into FRIENDs after playing DARTSLIVE together' and allows FRIENDs to enjoy exchanges of short messages and stickers.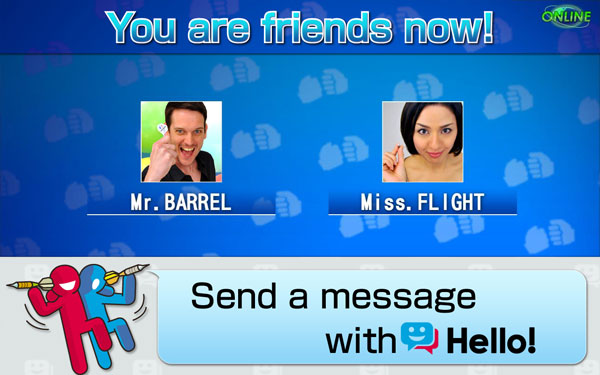 Messages and stickers can be sent to your opponent and doubles partner right after playing darts♪
Make lots of FRIENDs and expand your darts world!
~"Hello!" features~
>>Stickers
Don't miss "Hello!" (DARTSLIVE app update) on Feb.4 (Tue)