JAPAN STAGE 1 Tournament Result
2013.04.13
On April, 13th, SOFT DARTS PROFESSIONAL TOUR JAPAN STAGE1 was held in CHIBA, Japan. Now our new JAPAN16 is born.
TAKEHIRO SUZUKI has won his first title in JAPAN, HARUKI MURAMATSU ended at the 2nd place.
In JAPAN LADIES, SAYURI NISHIGUCHI has topped the competition.
In JAPAN × THE WORLD EXHIBITION, SHO KATSUMI / HARUKI MURAMATSU / ATSUKO AKUTAGAWA team has won the title, and won their right to challenge [THE WORLD 2013].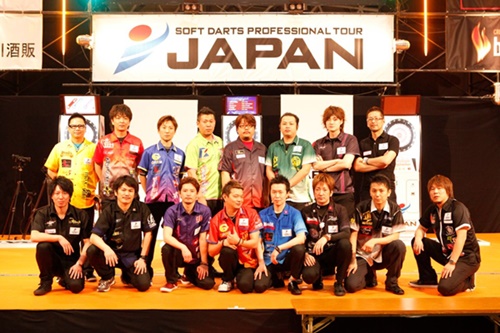 ■JAPAN
Champion
TAKEHIRO SUZUKI
Second place
HARUKI MURAMATSU
Third place
YUJI EGUCHI
TSUNEKI ZAHA
TOP8
SHO KATSUMI
MASASHI KAWAGUCHI
YUKIHIKO KIYAMA
TOMONARI KUROKAWA
TOP16
DAISUKE AKAMATSU
YUYA AKUTSU
KEI USAMI
OSAMU NIKI
FUJIO HONJO
MARK C ARABIS
ATSUSHI MATSUMOTO
TSUYOSHI MIZUNO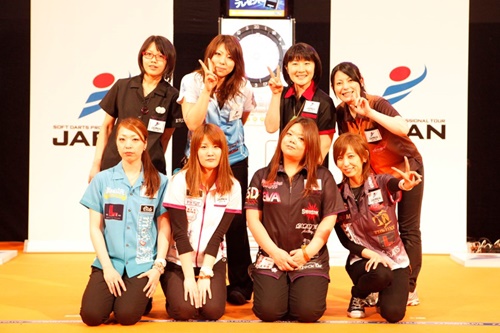 ■JAPAN LADIES
Champion
SAYURI NISHIGUCHI
Second place
MANA KAWAKAMI
Third place
HARUKA AINAI
YOSHIMI HATAKEYAMA
TOP8
UMI ABE
KIOKO UTSUNOMIYA
ERI SHIMONO
CHIAKI MOTONO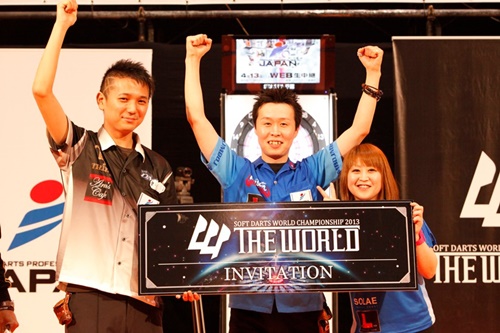 ■JAPAN × THE WORLD EXHIBITION
Champion
SHO KATSUMI / HARUKI MURAMATSU / ATSUKO AKUTAGAWA