【SUPER DARTS 2018】Jacques Labre (France) to play!
2017.06.20
SUPER DARTS 2018 will be held in spring next year.
Following Keita Ono, SUPER DARTS 2017 Champion, the second participant was selected
in FRANCE DARTS INDIVIDUAL CHAMPIONSHIP 2017 on Wednesday June 14.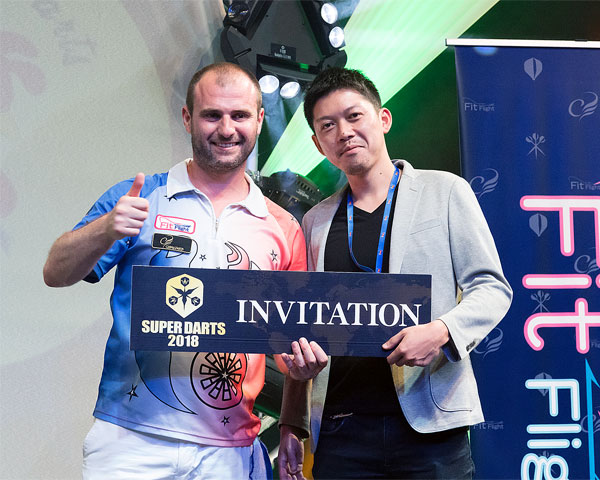 Jacques Labre (France)
Comment:
"To be honest, I was playing in a different league until now, but I switched to France Darts when I saw that this year's FRANCE DARTS INDIVIDUAL CHAMPIONSHIP's CHAMPION will be invited to play in SUPER DARTS 2018.
I really wanted to go to the SUPER DARTS, so this is like a dream for me.
Right now, I still cannot believe I have done it! I will see you in Japan!"
Don't miss SUPER DARTS 2018, the tournament of the greatest players of the world!
For more about SUPER DARTS 2018, please go to our website