AMERICA'S TOUR 2015 ENCORE COUNT-UP Ver1.1 STARTS TODAY
2015.05.15

Lets encore the greatest moments from previous stages while gearing up for STAGE 2 in Minnesota!! Get some practice in. An AMERICA'S TOUR Stage could be in your area...
■Campaign Period:
May 15th - June 14th, 2015
■How to play AMERICA'S TOUR 2015 Encore COUNT-UP
You can find the Encore COUNT-UP from the "Recommend" in the Simple Menu or from the "Practice" category in the Full Menu and make sure you play with your registered DARTSLIVE CARD in order to win cool prizes.
▼Shop Ranking Prize
Top 3 shops with the number of most game played on AMERICA'S TOUR 2015 ENCORE COUNT-UP Ver1.1 will be rewarded with special DARTSLIVE prize packs!!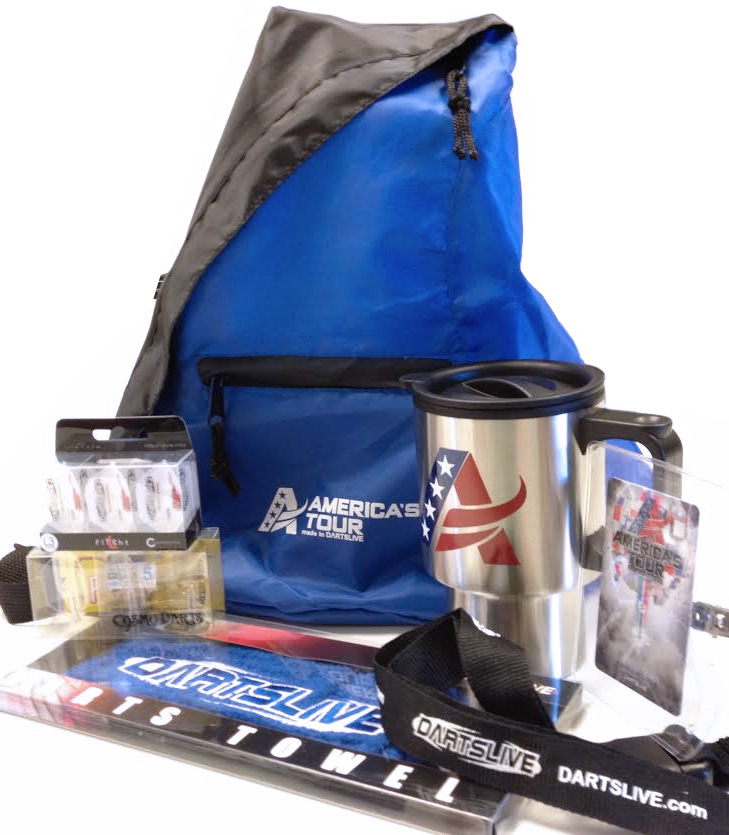 ■What is Encore COUNT-UP?
ENCORE COUNT-UP is a new edition of COUNT-UP on the DARTSLIVE2 boards.This new COUNT-UP will be featuring the photos which were taken at the event.When you play ENCORE COUNT-UP, different photos will be displayed on the screen each time you throw a dart.
If you played "AMERICA'S TOUR ENCORE COUNT-UP" in April, 2015, you will know how to play ENCORE COUNT-UP Ver1.1!!
Follow us @