Final Results for Top 100 Internatioinal COUNT-UP Challenge!
2014.08.26

The final results for the Top 100 International COUNT-UP Challenge is in!
April was an amazing month as players all across the Western hemisphere competed to represent not just themselves but their country and home shop! After the dust settled, USA emerged in 1st place among all 7 countries participating in this campaign with a total of 108570 Points and was a close match with France with 100766 Points and Canada with 81952 Points!
Check out the final results below for the top 10 players and top 5 shops in USA & Canada!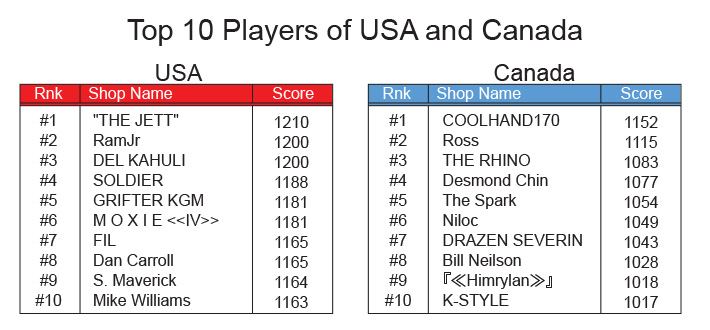 Congratulations to the top Players and Shop! They will be receiving a prize set from DARTSLIVE and Nine Darts Out! Well done USA!
Follow us @