DARTSLIVE FIGHT CLUB, Round 3 is coming!!
2015.09.29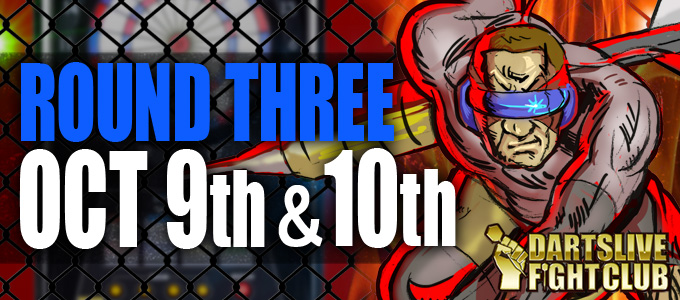 Round 3 is coming!!!
We are half way through! Round 3 will be on October 9th and 10th!
Round 1 and 2 were exciting and came down to the wire as to whom would come out on top! Let's get the second half started off with a bang!
On October 9th and 10th, the GLOBAL MATCH option will be replaced with DARTSLIVE FIGHT CLUB for the duration in each time zone according to the schedule.
Everyone that plays and earns at least 50 points is eligible for a THEME.
Don't forget that the points that you receive are also counted towards the location. Help your location be one of the Top 5 with accumulated points at the end of Round 4.
Scheduled times are posted on the official website and are the same for both days. Learn more about DFC Round 3: https://www.dartslive.com/us/fightclub/