5 days with the American Darter's Association ADA Nationals 2014
2014.08.23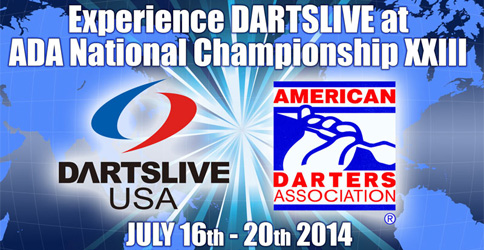 Laughter, happiness, and good times are all common things you get to be a part of, if you joined the ADA (American Darters Association) and attended Nationals in Kansas City, Missouri. National Champions were crowned throughout the weekend in both Steel tip and on DARTSLIVE, and there were many happy campers that were able to take home some DARTSLIVE prizes.
We would like to take this time to thank everyone who attended the event and made such a memorable few days of darts. Without each and every one of you, this event would not have been possible. And a special thanks to everyone who had their DARTSLIVE CARD with them and also those who received their DARTSLIVE CARD inside the venue! Here are some pictures that basically sum up the excitement filled room at the ADA Nationals!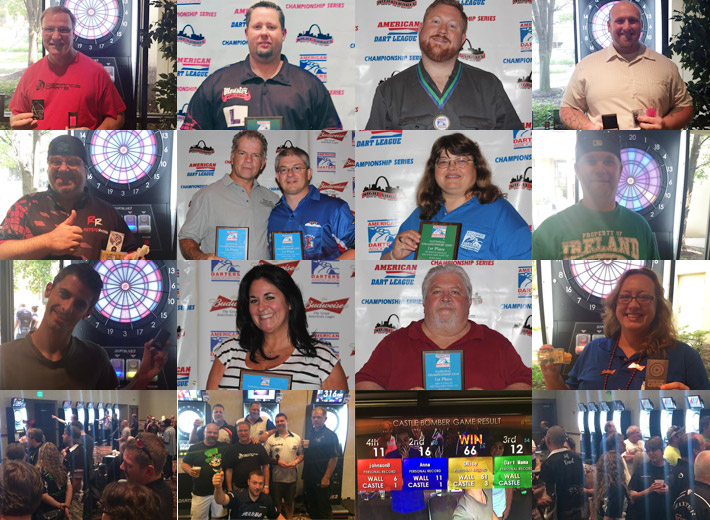 Whether you are an existing experienced player or you have never picked up a dart before, the ADA and DARTSLIVE have events for you to play in. By using a DARTSLIVE CARD and/or recording the points per dart average (PPD), anyone has a chance to become the next National Champion!
We look forward to seeing you all next year! Until then... ONE CARD , ONE WORLD! Gaaaaame ON!