[LIVE] THE WORLD 2016 PREMIUM STAGE
2016.08.26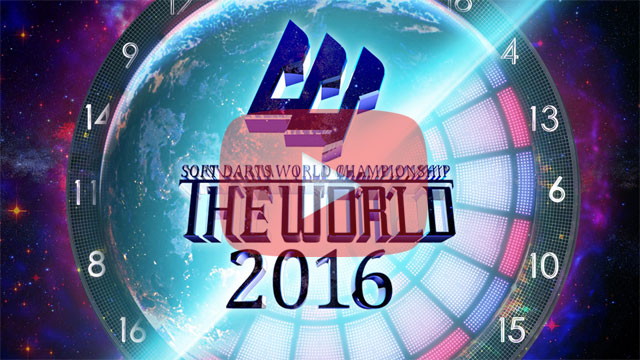 This is the worldwide soft tip darts tournament determining the champion of THE WORLD!
THE WORLD Official Website will bring you live coverage of
"SOFT DARTS WORLD CHAMPIONSHIP 2016 THE WORLD" PREMIUM STAGE from JAPAN.
Live from:
August 26 Fri 17:00 (US' Canada) *Pacific Daylight Time
August 27 Sat 01:00 (UK)
August 27 Sat 07:00 (Indonesia' Thailand)
August 27 Sat 08:00 (Brunei Darussalam' Singapore' Malaysia)
August 27 Sat 10:00 (Australia) *Australian Eastern Standard Time
August 27 Sat 12:00p.m. (New Zealand)
*Please note that there may be an interruption during the webcast and event times may change without notice depending on tournament progress and webcasting condition.
>>Please click here for viewing