Start from Wed Mar 1 JST! Price and valid period changes for DARTSLIVE Coin
2017.02.28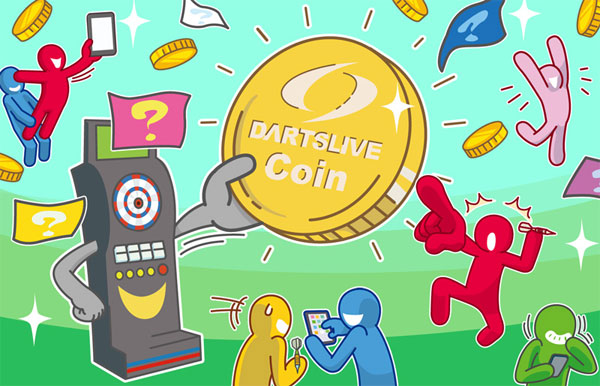 With DARTSLIVE Coin, you can purchase DARTSLIVE THEME and other items.
There will be changes for the coin price and the valid period of Bonus coin from Wed Mar 1 JST.
【New coin price】
■50 Coins: $3.49 (Before: $4.99)
■10 Coins and 100 Coins added
・10 Coins: $0.75
・100 Coins: $6.49
【New valid period for Bonus coin】
■New valid period: 2 months (Before: 1 month)
We appreciate your support for DARTSLIVE services.
>>What is DARTSLIVE Coin?