DARTSLOVE begins today!
2016.02.01
IT'S TIME FOR DARTSLOVE!! Let's see your creativity!
DARTSLOVE BEGINS TODAY! People from the United Kingdom will be showing their love for each other and the game!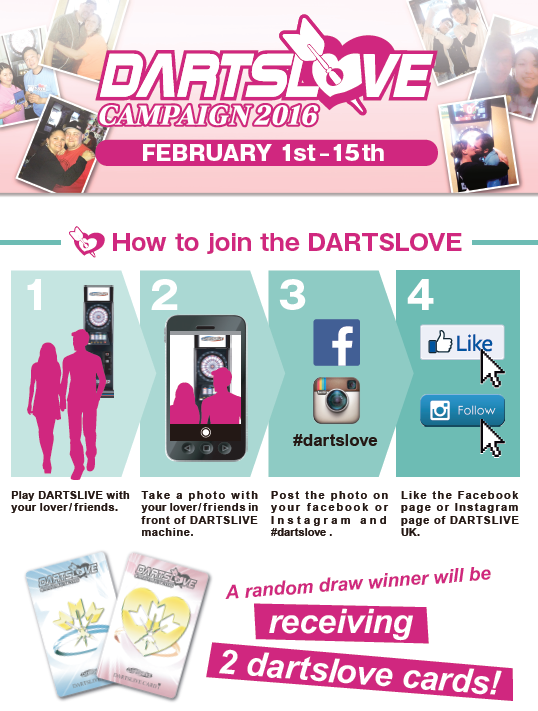 【Campaign Period】
Feb 1st~15th
【Prize】
A random draw winner will be receiving 2 dartslove cards!
【How to join the DARTSLOVE】
① Play DARTSLIVE with your lover/friends.
② Take a photo with your lover/friends in front of DARTSLIVE machine.
③ Post the photo on your facebook or Instagram and #dartslove .
④ Like the Facebook page or Instagram page of DARTSLIVE UK.
SHOW YOUR DARTSLOVE TODAY!!
GAAAAAME ON!!!